Don't mess with these ladies!
Whereas my blogger e-friend
pumuckl
admits to liking a uniform, I really think these piccies send a much more fundamental message.
As I pointed out there, I believe the West enjoys an advantage in the 'clash of cultures'.
Whereas Islam largely shuts women out of a full role in the greater society - which effectively means ignoring 50% of your resource of brainpower, and labour - the West goes much further in recognising men and women as having equal (though sometimes different) roles in society.
All female tanker crew
flies Afghan mission.
"The 376th Expeditionary Air Refueling Squadron flew an all female KC-135 Stratotanker air refueling mission over Afghanistan on January 31..."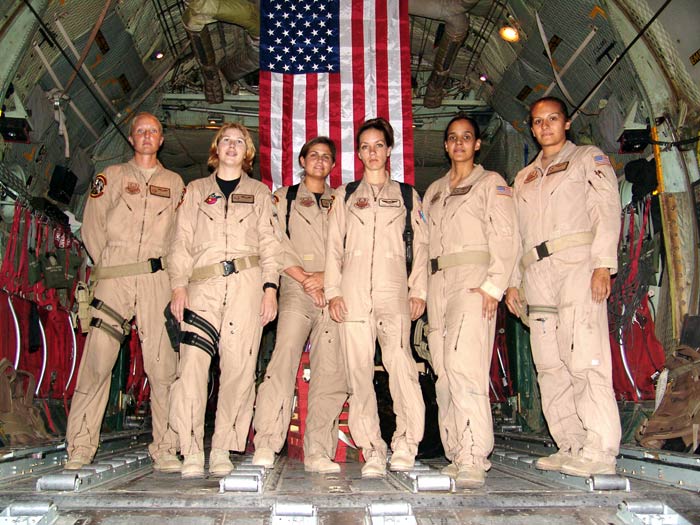 9/26/2005 - SOUTHWEST ASIA (AFPN)
-- "A crew of six Airmen at a forward deployed location climbed aboard a C-130 Hercules together recently for the first time in their careers. But something distinguished this mission from others they had flown --it was the first time an all-female C-130 crew flew a combat mission..."
'Media moments these may be, but there are many, many women in Western military forces. I think these stories really illustrate the point quite well though.
And not to be outdone, Some RAAFies and their preferred form of transport - an F111